Slides at:
orcasound.net/talks/
| Gmail: vveirs, sveirs |
Slack
|
Trello
Orcasound 2.0: new locations, node hardware/software, and app in 2019
Resources for teaching humans (& machines?)
Outreach/education nodes

Seattle Aquarium listening kiosk
Port Townsend Marine Science Center listening station built with Killer Whale Tales and NOAA support
2018: Langley Whale Center Ocean Listening Exhibit
2019: Lime Kiln Visitor Center audio/video kiosk
2020: Integration of new live streaming tech and citizen science into extant educational nodes

Growing signal library
Orcasound machine learning efforts
Open training & testing data for SRKW models
"Dory" (Erika Pelaez)
Orcasound hackathaon participant, 2018-2019
Semi-supervised(-ish) learning approach:


Watkin's library: (Watkins library: orca class & other MarMam class)
Librosa: pre-processing and feature selection
Simple random forest model (non-NN, 128-bin vector from MelSpectrgram, 10-fold cross validation)
SciKit learn (precision, recall, F1)
May try PCEN (per channel energy normalization)...
UW ocean acoustic hack days (Nov 2018)
Led by Valentina Staneva and Shima Abadi
Challenge: find SRKW calls in Oregon shelf OOI/RSN hydrophone node (80 m depth) during period when NOAA satellite teg track narrows down when they may have been audible...
DEMO validation tool: WhaleDr
Microsoft Pod.Cast annotation tool
Product of July 2019 4-day Microsoft hackathon
Developed by Akash Mahajan, Prakruti Gogia, & Nithya Govindarajan

Microsoft Pod.Cast ML model
VGG-ish, ResCNN, transfer learning (Akash, Prakruiti, Nithya)
validation via Pod.Cast UI
Round 0: labeled data from Watkin's "killer whales"
Round 1: data from Watkin's "killer whale" unlabeled master tapes
Round 2: 90 minutes data from Orcasound Lab 5 July 2019
Performance based on 30 min 5 July 2019 test set
Round 3 (in progress): ~3.5 hrs from Orcasound Lab 27 Sep 2017
UW grad students
Jennifer, John, Wai Sing, Yuhao
Localization of orca calls
Leads to: call source level, lombard effect, & great curiosities about cetacean communication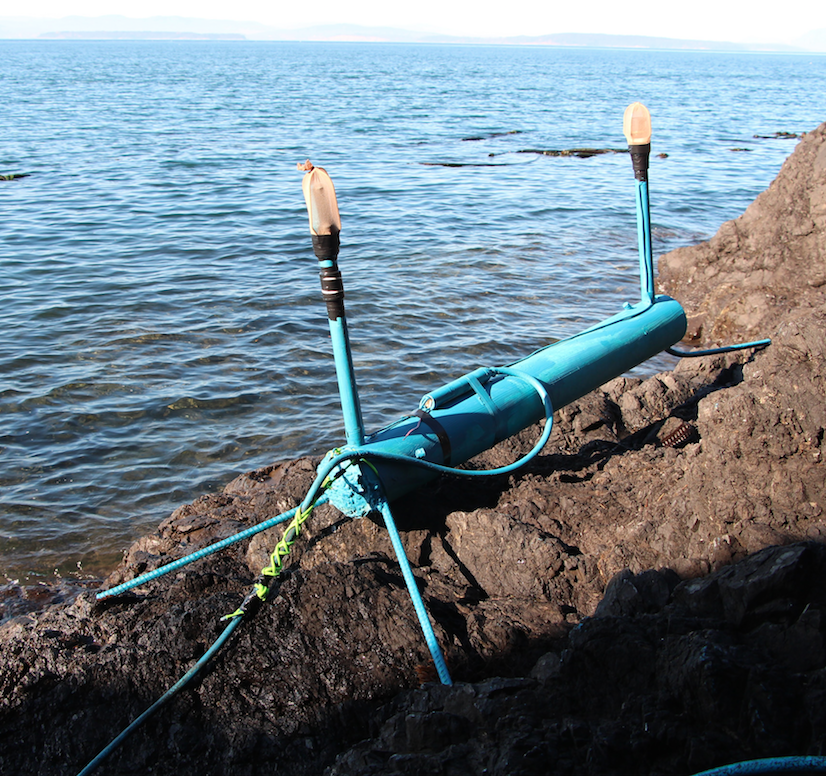 Orca communication animation
Rare separation of a calf documents call-respons in SRKWs
Red dot is mother/brother location; blue dot is calf. Towed array is in lower right corner.
Orcasound DC (~2002): WhoListener
Admiralty Inlet study (unpublished): of 22 SRKW transits, humans detect 45%, Wholistener 64%, combined 77%. (71/79/93% during local daytime)
During 2009-2012 *many* .jpg spectrograms and .mp3 clips were archived (example raw data directory) & there is a mySQL database with O(1000) expert validations
Orcasound DC (2009): ASA Portland, OR
Orcasound DC: flow chart
Orcasound DC: triggering
Current DC effort: Zorbita
From Visual Basic to QT to the clouds?
Questions?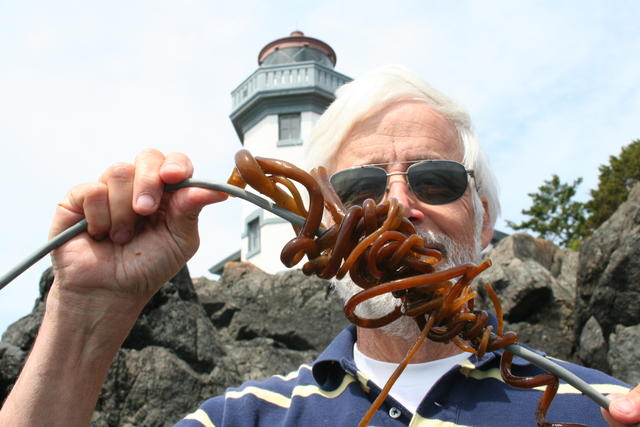 /